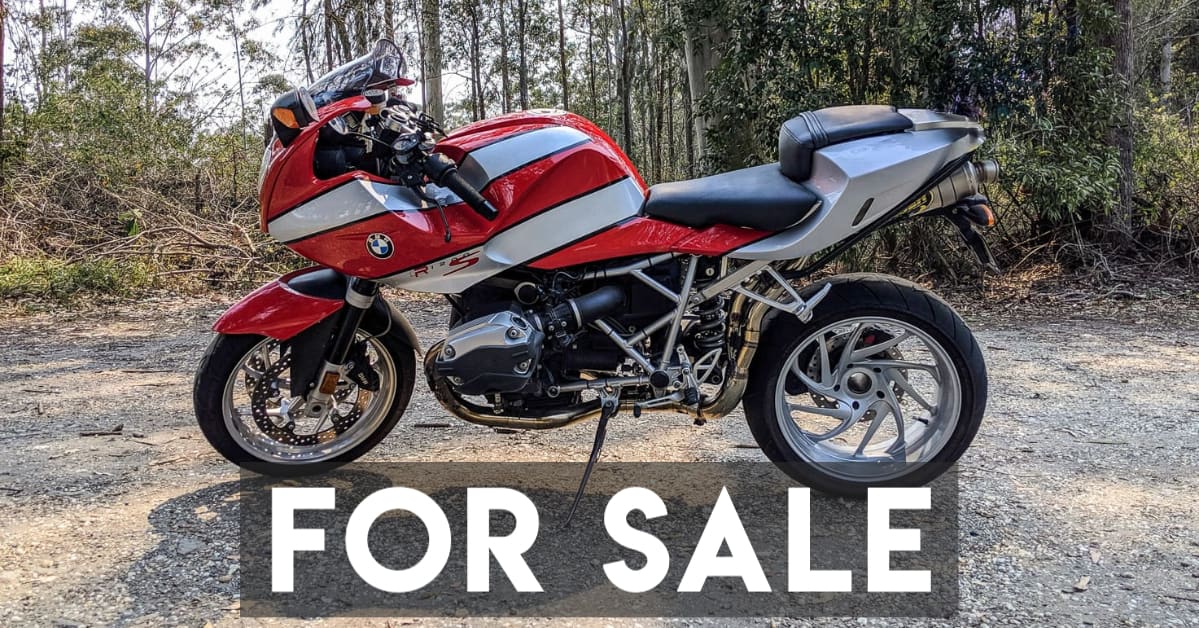 FOR SALE — BMW R1200S
I'm selling my BMW R1200S - a motorcycle I love, but want to move on from.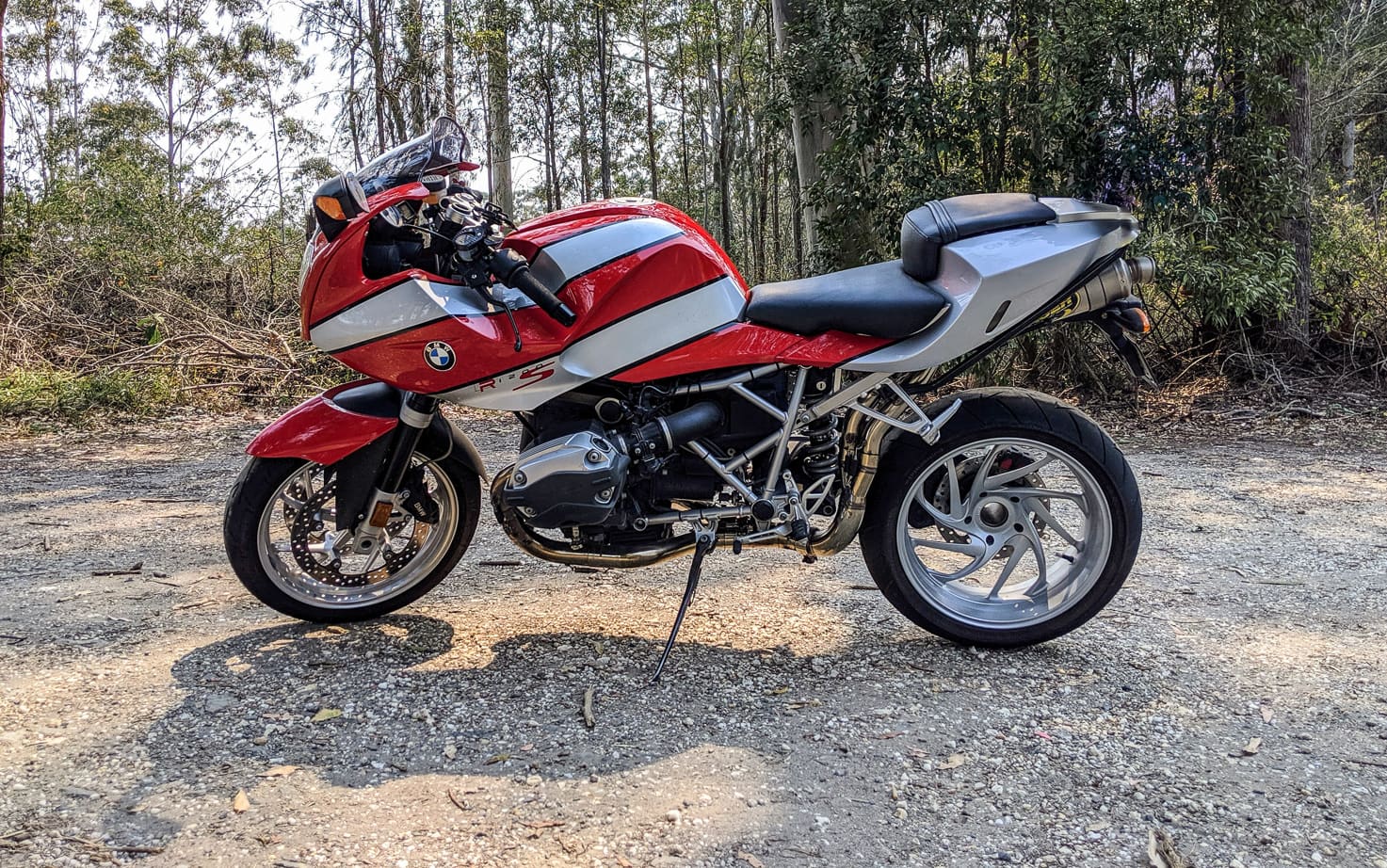 I'm regretfully putting my R1200S up for sale. The price is A$9,000, which means the first person to show up with that money can have it.
But I'll accept reasonable and the highest one above my reserve will get it after I get a few bids.
Why this price for the R1200S?
Because
Red book price guide is $9,150 - $10,900
This one is immaculate, well-maintained, with valuable modifications, so it would be near the top end
I've brought it under Red Book value to help it sell
About the R1200S in general
Here's a full review I did of the R1200S.
In a nutshell, here are the details on THIS R1200S:
47,000 kms (next service at 50,000)
Full service history - all service done at BMW dealerships
Both keys (including the master key)
Even comes with the standard tool kit!
Full Laser exhaust system (over $2,000 value)
Power Commander III with tune — the previous owner didn't just whack on the exhuast! ($500 installed)
Shaft drive
Heated comfort grips (it does get cold in winter... maybe in the morning anyway)
Single-sided swing-arm
Immaculate condition bodywork
Rear rack ($500 installed)
Engine is a 1,170cc boxer twin that's fuel injected and puts out 130 hp at the rear wheel in current tune.
I've ridden this slow, fast, long, and short distances. I think it's awesome. I get compliments on it. It's beautiful, very well treated, and has a wonderful gentle character.
Why I'm selling my R1200S
I don't even really want to sell it. I still love it.
But I will if someone wants it at asking price. And I'll replace it with something else.
The problem with motorcycles is that while in theory, you can never own too many... in practise, it seems like a waste to have motorcycles that don't get ridden. That's why I try not to own too many.
The nice thing about motorcycles is I'm rarely disappointed in any machine I buy. I can have fun with anything on two wheels - even a 150cc Jawa in the back-roads of Africa.
So if you're asking "what will I replace the R1200S with?" the answer is the same thing I always say: Anything iconic, interesting, and reasonably priced.
Currently I have in my stable a Ducati Hypermotard and a Ducati Superbike, so I'm looking for something Japanese, reliable, and easy-to-ride.
Logistics
It's currently registered and will come with a safety certificate, or without one if you want to save $100.
It's located in Brisbane, Australia. I can organise shipping for you (at your expense).
As usual, use the contact form to get in touch.